From: Jerry in Chicago, Commodity Trading Advisor
Tuesday 9:36 a.m.
Hi, my name is Jerry and I'm a Commodity Trading Advisor with a Series 3 and Series 34 license from Chicago. Over the past 4 or 5 years I have provided invaluable training and coaching to 500+ forex traders just like yourself from all over the world.
I teach them how to trade forex with my simple renko strategy for forex renko charts. I have finally developed a renko trading system which allows YOU to utilize my simple strategy and to "Trade Forex With Zero Indicators!".
Yes, I said ZERO INDICATORS! After many years of helping frustrated currency traders I soon discovered many of these traders fail because of 2 reasons:
Forex traders lack a simple trading method which gives them a profitable edge.
They lack the personal discipline to exploit their profitable edge in the markets.
Do you think you have the discipline to learn my renko strategy and execute it over and over for profits? If so, my renko trading method may be exactly what you are looking for. Look at the clean and simple picture below. This is a picture of one of my renko charts.
How does my renko strategy make forex trading easier for YOU? Simple. I personally SHOW you how to identify a specific "buy" setup and a specific "sell" setup using my renko charts. Zero additional indicators! Just pure price action based on renko bars.
I will teach you my proprietary renko bar formation patterns for both a buy and sell trade setup. These include both red and green forex renko bars. I wish it was as easy as just assuming every green box is a buy signal and every red box is a sell signal.
But this is not the case, sorry. You will only experience many price whipsaws following such an assumption.
My renko strategy solves this problem!
I personally show and teach you a very specific combination of BOTH red and green forex renko bars for BOTH a buy signal and a sell signal. Just click the BUY NOW button below and as soon as you make payment you will receive an INSTANT DOWNLOAD!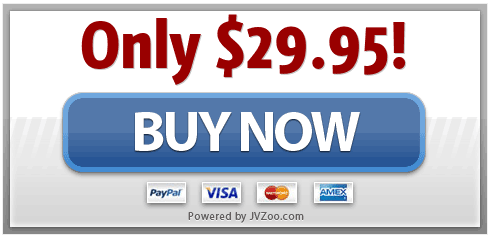 Or just keep reading and I will tell you more about my Forex Renko Charts Trading System below.
Are you ready to get started?  First take a look at what one my clients in Australia had to say about my strategy in his own words.  I simply took a screenshot of his testimony and posted it here for you to read:
Why Absolutely ANYONE Can Follow My Strategy
Perhaps you're new to forex trading or maybe you're an experienced trader with many years under your belt.  Well it doesn't matter in the end because my forex renko strategy is so simple to follow that anyone can do it.  Have a look at these two pictures:
Now which one do you think would be easier to trade? Both charts show exactly the same information. So tell me, where should you enter and exit a trade on Chart #1?
My Renko trading system teaches you very simple yet specific setups for both buy trades and sell trades. The setup uses a combination of both red and green renko bars. You can use this strategy with ANY currency trading pair, ANY time frame, ANY time of the day.
Now, check out the following chart:
Looking at the chart above, notice how the MACD indicator crossovers (noted in the yellow circles) happens only AFTER a big jump or drop in price. So if you were to rely on this for a trade entry, you'd miss the big move in price. Why is that? Because it's a LAGGING INDICATOR!
STOP USING LAGGING INDICATORS!
How does my renko strategy make trading forex easier and more effective for you? Simple! I teach you the exact buy setups and sell setups using ONLY renko charts. ZERO INDICATORS + ZERO GUESSING = MORE WINNING TRADES!
It will take you 15 minutes to read my full color manual and another 15 minutes to download & install a renko trading platform (if your current broker does not support renko charts).  So, do you have 30 minutes to learn my Forex Renko Trading System?
My personal simple yet highly effective renko buy and sell setups.
My ideal renko settings for Scalping, Swing, and Position setups.
My Trade Exit strategies for all three types of trading styles.
and much more!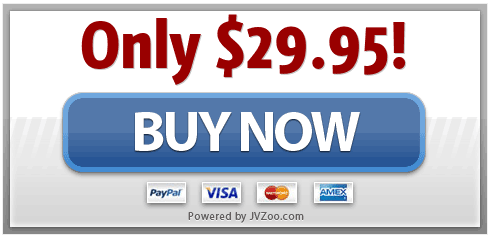 Refund policy:  There are

no

refunds due to this being a digital product. Sorry, but I consider my product too valuable to give away for free and it wouldn't be fair to my hundreds of other satisfied customers.  If you can not accept this policy, please do not purchase my product.  By purchasing my product you are accepting my refund policy.
DISCLAIMER:  
CFTC RULE 4:41
HYPOTHETICAL PERFORMANCE RESULTS HAVE MANY INHERENT LIMITATIONS, SOME OF WHICH ARE DESCRIBED BELOW. NO REPRESENTATION IS BEING MADE THAT ANY ACCOUNT WILL OR IS LIKELY TO ACHIEVE PROFITS OR LOSSES SIMILAR TO THOSE SHOWN. IN FACT, THERE ARE FREQUENTLY SHARP DIFFERENCES BETWEEN HYPOTHETICAL PERFORMANCE RESULTS AND THE ACTUAL RESULTS SUBSEQUENTLY ACHIEVED BY ANY PARTICULAR TRADING PROGRAM. ONE OF THE LIMITATIONS OF HYPOTHETICAL PERFORMANCE RESULTS IS THAT THEY ARE GENERALLY PREPARED WITH THE BENEFIT OF HINDSIGHT. IN ADDITION,HYPOTHETICAL TRADING DOES NOT INVOLVE FINANCIAL RISK, AND NO HYPOTHETICAL TRADING RECORD CAN COMPLETELY ACCOUNT FOR THE IMPACT OF FINANCIAL RISK IN ACTUAL TRADING. FOR EXAMPLE, THE ABILITY TO WITHSTAND LOSSES OR TO ADHERE TO A PARTICULAR TRADING PROGRAM IN SPITE OF TRADING LOSSES ARE MATERIAL POINTS WHICH CAN ALSO ADVERSELY AFFECT ACTUAL TRADING RESULTS. THERE ARE NUMEROUS OTHER FACTORS RELATED TO THE MARKETS IN GENERAL OR TO THE IMPLEMENTATION OF ANY SPECIFIC TRADING PROGRAM WHICH CANNOT BE FULLY ACCOUNTED FOR IN THE PREPARATION OF HYPOTHETICAL PERFORMANCE RESULTS AND ALL OF WHICH CAN ADVERSELY AFFECT ACTUAL TRADING RESULTS.